How we help
---
We are pro-bono consultants, specialising in WASH projects (Water, Sanitation and Health), supporting not-for-profit organisations working in their local communities.
We work through not-for-profit organisations who are close to their communities.
The approach we follow is that of Community Water Utility – Community Loan (CWUCL).
Below we explain what this means.
Summary of Concept:
A Community Association (eg a Water Cooperative) funded by a Community Loan, from a not-for-profit source, acquires water treatment plant to secure the sustainable (for definition see Note 1 below) provision of clean water and sanitation to the community. The treated water is sold to residents at a cost considerably below that paid to commercial suppliers. Funds generated from the sale of clean water are used to pay operating costs, set aside funds for replacement of the equipment, and to repay the special purpose loan. Once the loan has been repaid funds are used as the Water Cooperative determines.
Through community-based solutions to water and sanitation problems it is hoped that much wider benefits to the community will be realised (skills enhancement, collaboration, financial resources, risk management, resilience, etc).
The intent of the concept is to empower the community by placing final decision-making in their hands and having them accept full ownership of the ongoing operation. Such a high level of involvement requires a considerable effort on community skills building and the availability of a local Not-for-profit (NFP) Group who will collaborate and provide a continuing source of support and advice.
Three important factors are relevant:
that communities need to want the benefits that clean water and sanitation will bring enough to take it on as a community project.
that outside help is a support to their project rather than controlling it, so that when it is done they feel that they did it. The benefits of this are in ongoing management of their water utility, and potentially in taking on other projects that benefit the community.
by treating the initial funding as a loan rather than aid, community groups develop financial management experience that they can use for other projects to benefit their community. Funding sources can, eventually, be re-used to the benefit of other groups.
Expected features of qualifying communities:
Clearly identifiable community
Active community group exists
Committed to improving water and/or sanitation arrangements
Reliable local water source
Community desire for improved water quality and acceptance of need for change
Expectations of local sponsoring not-for-profit club / branch
Prepared to support the candidate community
Prepared to participate in a multi-year project
Willing to appoint a Project Leader and Project Team
Willing to work with external specialists to gain knowledge and skills
Keen to provide:

Advice and assistance to the candidate community
Encouragement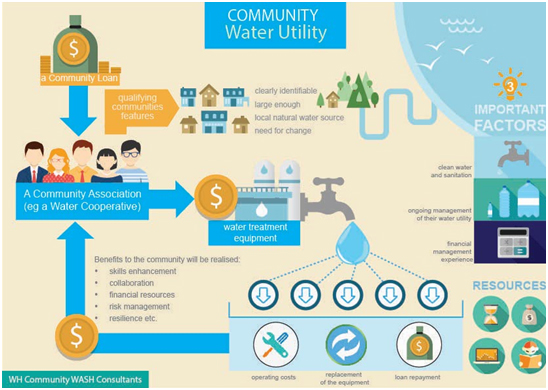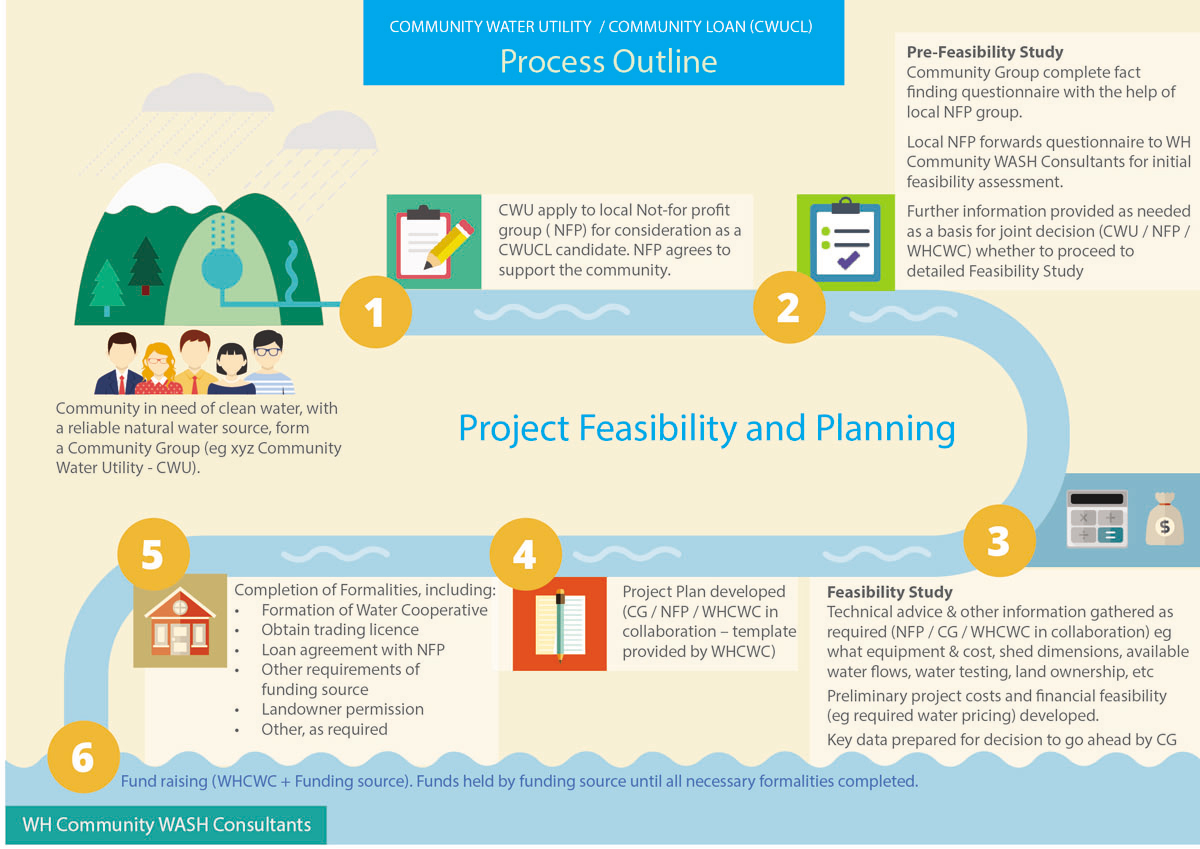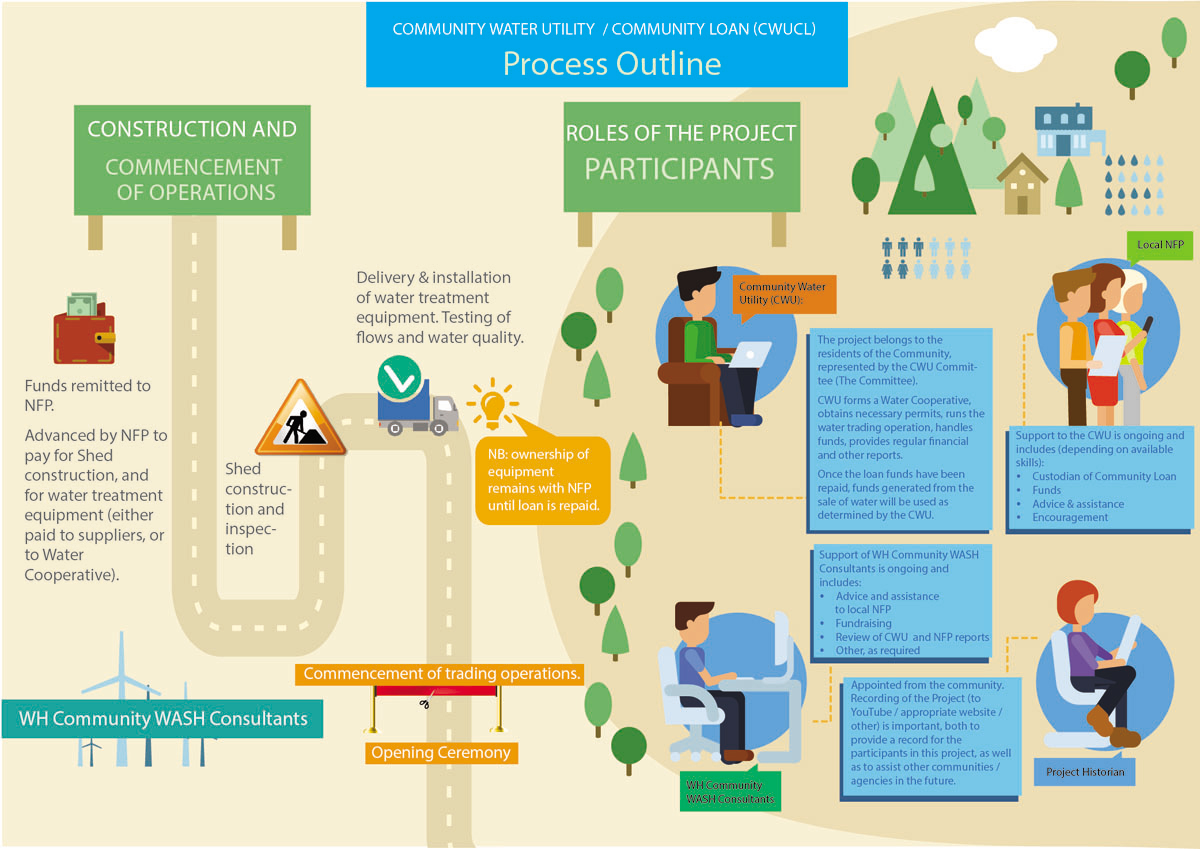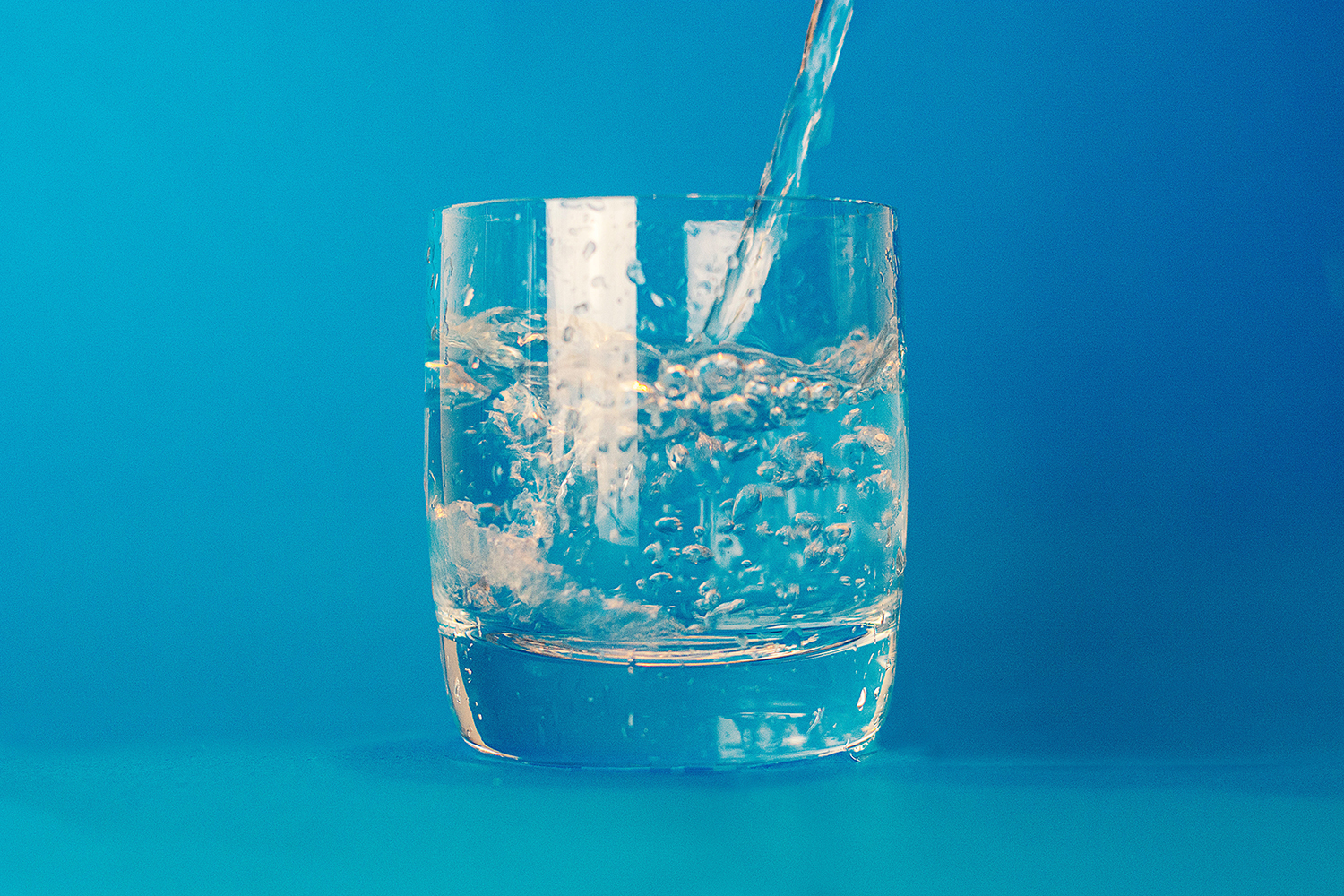 External resources required:
Funding
Support of a local Not-For-Profit Group who will guide and mentor the community through the project
Education and Training
Project planning and project management assistance and expertise
WASH Community Change Accelerator:
The above concept provides a methodology for addressing the primary problem of clean water supply and sanitation requirements of a community.
The local NFP organisation that supports the community and guides them through the skills transfer and capacity building required to successfully implement the water supply project also goes through its own capacity building process. The NFP group will require some external support to successfully acquire the range of skills and knowledge required to support the community.
The meaning of "Sustainable
---
Socially Sustainable: the community establishes a representative group responsible for ongoing management of the infrastructure created through the project. The project has the ongoing support of most residents so there is a commitment to making it successful.
Environmentally Sustainable: the solutions do not contaminate soil and groundwater or cause other damage to the environment.
Technically Sustainable: the equipment and other infrastructure are low-cost and technically simple so that local residents can be trained in how to maintain it in good working order.
Financially Sustainable: The benefits to residents can be converted to monetary savings or revenues so that funds can be set aside to pay for maintenance costs and, eventually, repayment of seed money so that it can be re-used for the benefit of other groups.